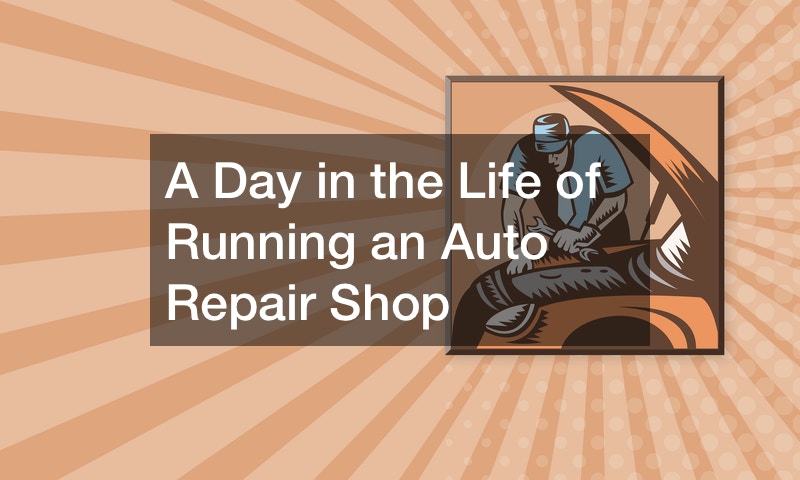 A Day in the Life of Running an Auto Repair Shop

This video shows the day-to-day running of an auto repair shop. Automotive repair shops, also known as garages, are where automobiles are repaired by mechanics. They can be independently owned or as part of franchises.
Auto mechanics usually work between 8 – 10 hours a day. They carry out diagnostic tests, repairs, and maintenance of cars coming into the automotive repair shops.
General responsibilities include
1. Identify the problem
2. Write up estimates
3. Plan the work procedure
4. Start on the repairs and advise clients on replacements
5. Order replacement parts
6. Bill the clients
Some mechanics specialize in certain areas such as transmission problems and air-conditioning.
The video highlights a typical day for an auto repair mechanic:
1. Open the shop
2. Assess the cars currently in the garage
3. Plan which cars will be repaired during the day
4. Start repairs on the first one. If the car needs a part replaced, place an order
5. Start on the next car while awaiting parts for the first one
6. Inform clients if the car is fully repaired and start the billing process
Time taken to repair the cars depends on the issues and damage.