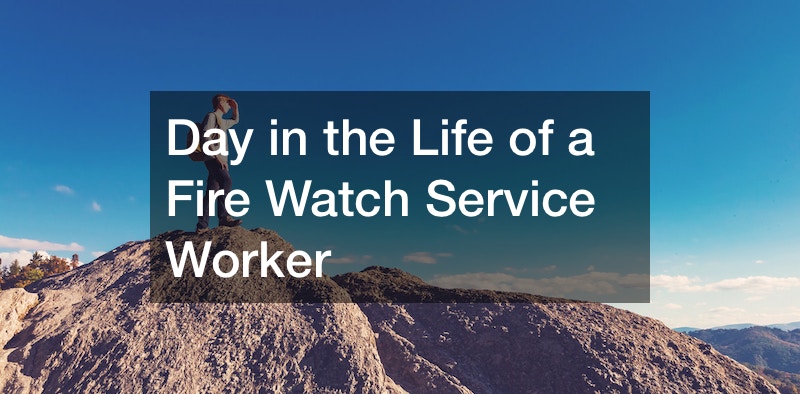 Day in the Life of a Fire Watch Service Worker

Fire watch personnel are essential in preventing fire accidents and tragedies. The main duty of a fire watch service worker is to be on the lookout for prospective flames while they're still small and to alert professionals who can extinguish the fire. These workers help save lives and protect property by doing their duties effectively.
Since the main responsibility is to raise the alarm in an emergency, you must report to your watch tower upon arrival to work. A worker is not permitted to perform any other tasks while on fire watch duty; hence they must concentrate on scanning the vicinity of the hot work and looking for any early indications of problems. Additional responsibilities are prohibited because they interfere with recognizing and addressing fire dangers.
Pre-shift inspections of a hot work area are a common procedure of fire watch services. They involve the removal of flammable materials and the setup and inspection of fire extinguisher equipment. Because smoldering fires might start to burn over time, there are extra post-shift fire watch responsibilities. OSHA (Occupational Safety and Health Administration) mandates that fire watch continues for at least 30 minutes following the completion of hot operations, while the NFPA (National Fire Prevention Association) suggests at least an hour.