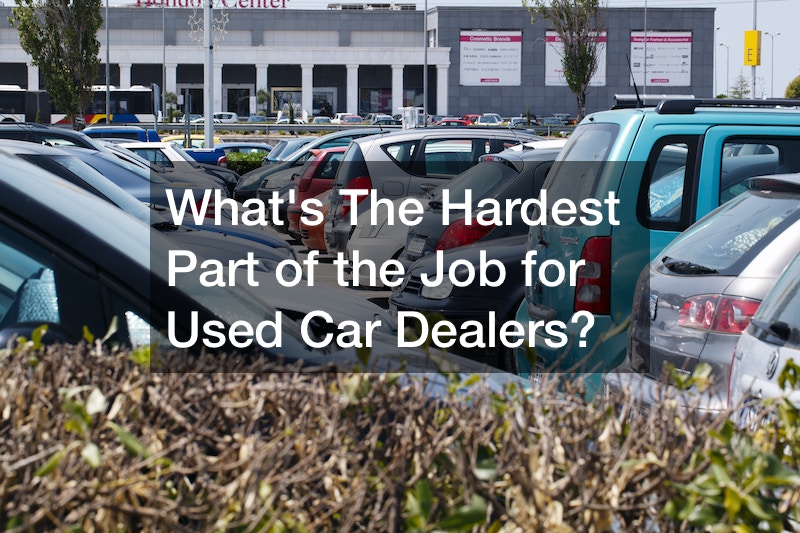 Whats The Hardest Part of the Job for Used Car Dealers?

In this growing automotive world, car dealerships are more common than ever. Not everyone that goes for it makes the cut though. Used car dealers have to go the extra mile to get those clients. Clients will always go for a dealer that guarantees value for cost.
How do you ensure that is the case? You need to sell used cars that are in good condition. Having a repair shop where you can restore the cars to near-new condition is something that will go a long way in attracting customers. You also need to market your business. Potential clients need to know that you have some used cars that you are selling. Doing so will let you capture the attention of people who are in the market to make a deal. If you show dedication to them, they'll be that much more likely to work with you, and even more importantly, recommend you to others.
As you sell the cars, you want to get some good money. The client might try to lower the price or talk you down. Holding your ground is vital. You'll need to give them a reason why they should purchase the car at the set price. You will need to present yourself in a way that will make your clients trust you. The oldest saying in sales is that confidence pays the bills, and that's doubly true in such a saturated market.
.