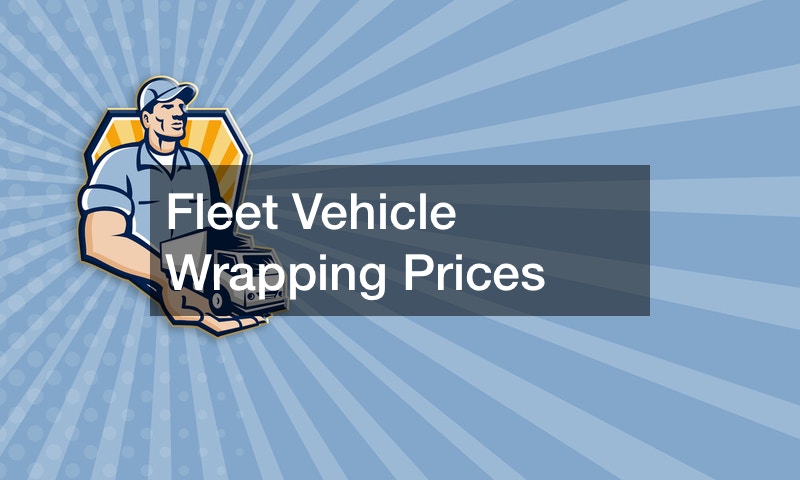 Fleet Vehicle Wrapping Prices

Using vehicle graphics is a great way to advertise your business. 95% of Americans are reached with vehicle graphics. Overall, vehicle wrapping presents the lowest cost for advertising when compared with radio, television, and print media. But how much does it cost? This article will discuss the considerations that go into pricing for vehicle wrapping.
Single or Fleet
Are you going to need a single vehicle or a fleet vehicle wrap? The more vehicles you need to be wrapped, the less expensive it will be per vehicle.
Size and Complexity
Size of the vehicle is also important. Are you wrapping an SUV, van, or small box truck? Or do you have multiple semis that you want branded? Smaller vehicles will run you around $2k, with full wraps for semis going around $3-$4k. However, you don't necessarily need a full wrapping. Well-located decals can be just as effective.
Print Ready
Is your vehicle a blank slate? Or do you have old decals that need to be removed? Disposal fees can rack up, and it's hard to do a full wrapping on a damaged vehicle, too. If you have your own print design, that will save you art fees. However, sign shops will have in-house teams to provide you with a design if you need.
Once you've hammered out your budget, talk to local graphic and sign shops to support you, and you'll have your branded fleet of vehicles ready to go in no time.
.