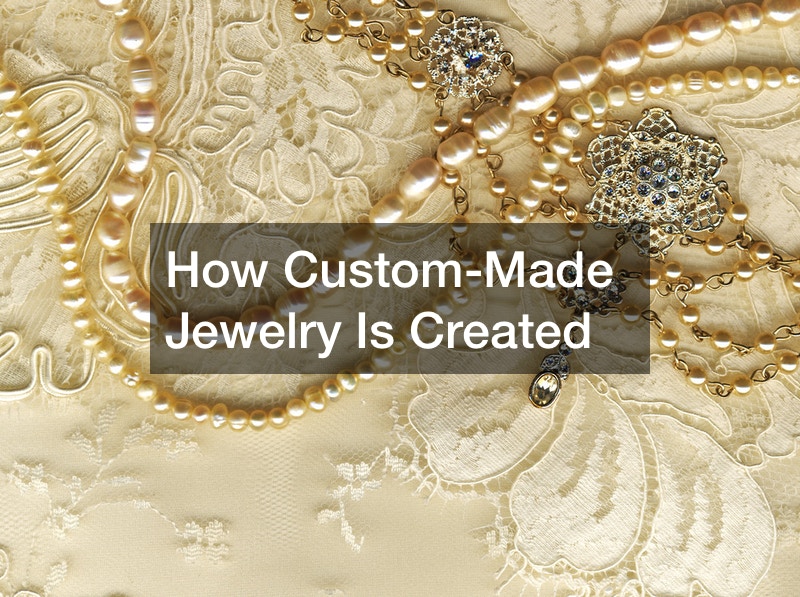 How Custom-Made Jewelry Is Created

Have you been searching online for a particular jewelry design you have in your mind, only to come up with nothing? Maybe you have a unique style and want the perfect piece to complement an outfit you have in mind. Or maybe you want to wear jewelry that represents something important to you. No matter the case, you may be looking for custom made jewelry.
Some jewelers specialize in custom-made pieces that follow their clients' designs as closely as possible.
To create these pieces, they typically follow a similar set of steps to the ones in the video on this page.
First, they get a design from a client. This design can be hand drawn or digital. Most jewelers can work with any format to start with because they will take the design and digitize it. Using digital 3D modeling programs, they will turn your design into a functional piece of jewelry.
It's important to note that the final design might have to look a little bit different from your original idea. In order to ensure a piece of jewelry is perfectly balanced and gemstones are held securely, your jeweler may have to make a few tiny adjustments.
.