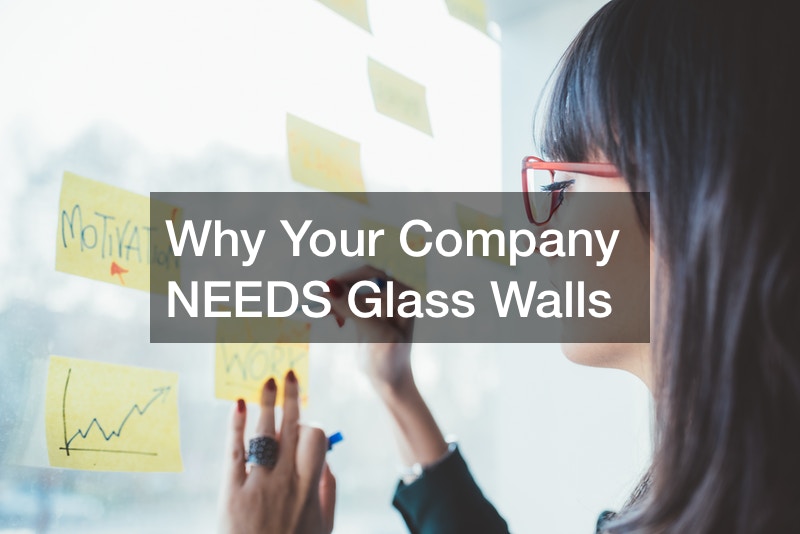 Why Your Company NEEDS Glass Walls

A running gag on the popular comedy WKRP In Cincinnati was that the newsman always pretended that he had an office with invisible walls. Actually, see-through partition walls have many benefits. Glass Showers and More takes a closer look at glass walls for businesses.
See-through walls make it harder for workers to goof around on the job because everyone can see what they are doing.
This leads to greater productivity. However, not all glass walls are transparent. If privacy is desired, the glass can be frosted or tinted.
Dark walls seem to soak up the light. They need lots of artificial lighting to brighten them up. Glass makes for a brighter working environment. Glass walls let in more natural light. According to a 2019 study, natural light has been shown to improve moods and health, which not only leads to happier workers but more productive workers. A brighter workplace needs less artificial light, so glass walls can help lower a company's lighting bill.
Many people also like to do business with companies that use glass walls. Not only does it look more professional than solid walls, but clients can see that employees are hard at work. Transparent walls subtly indicate that the company is transparent in how it does business.