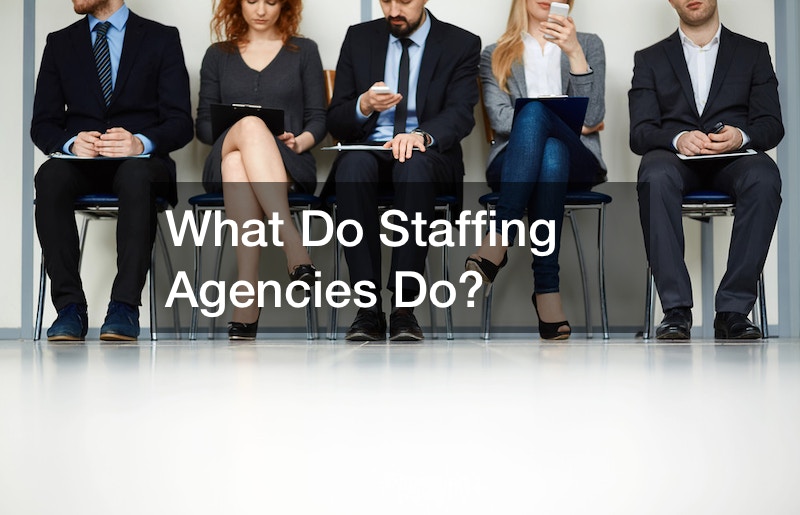 What Do Staffing Agencies Do?

The task of staffing is very important for every business owner or HR manager since if you do it well, you'll have an outstanding staff that will propel your company forward. However, if you make a mistake, it may ruin your firm's reputation as well as time and money. Since it's frequently difficult to foresee how the staffing dice will land, many companies choose to use the services of staffing agencies.
Staffing firms help people find employment, but their primary goal is to identify qualified applicants to fill the vacant positions for their clients. For each open position, the agency strives to hire the best candidate; hence, this service is usually free for the job seeker because their customers pay for it.
However, the persons who join the company through a staffing agency are temporary workers paid by the staffing agency rather than employees of the specific firm.
A staffing agency can offer a business complete staffing options, such as: knowing the business's workload requirements and identifying the personnel needed to fulfill the position. They will also interview and shortlist the most suitable candidates with the help of various aspects, such as using criminal history records or job history records. They may also formulate contracts and monitor the performance of the temporary employees to determine whether they meet their client's requirements.
.