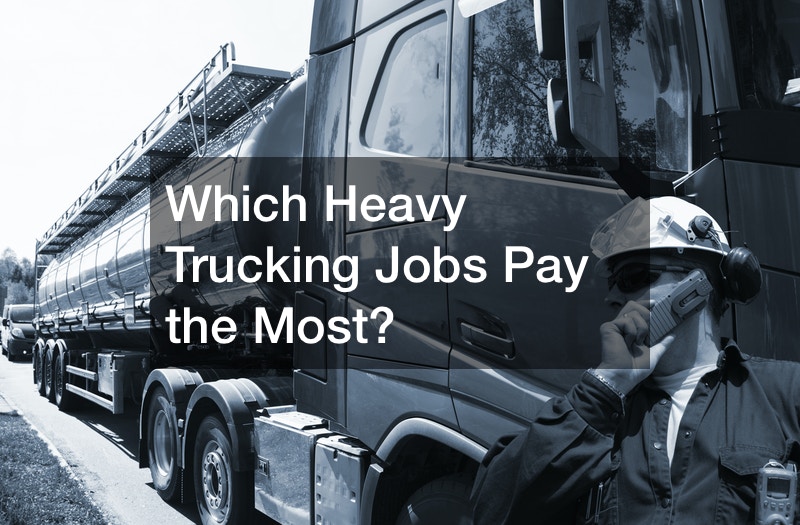 Which Heavy Trucking Jobs Pay the Most?

See this video to learn about some of the top-paying heavy trucking jobs available. Salaries of heavy trucking jobs may vary depending on the driver's qualification and experience, the employer, and specific job duties.
However, which heavy trucking jobs are known to pay the most? Trucking jobs are classified based on the size and sensitivity of the load and the specific industry they fall into. Heavy trucking companies pay to depend on the sensitivity of carried load and the experience and expertise of the drivers.
The top paying heavy truck drivers are specialized team drivers, heavy haul drivers, hazmat haulers, refrigerated goods drivers, private carrier drivers, and car haulers.
Specialized team and heavy haul drivers have a special skill set for safety and handling sensitive loads and can earn over $100K annually. Car Haulers and Hazmat Haulers come closely second as their jobs require having a spotless safety record and carrying hazardous materials.
Other heavy trucking jobs that may pay relatively higher salaries include refrigerated goods and private carrier drivers. Drivers in this position earn somewhere between $70k-$100K.