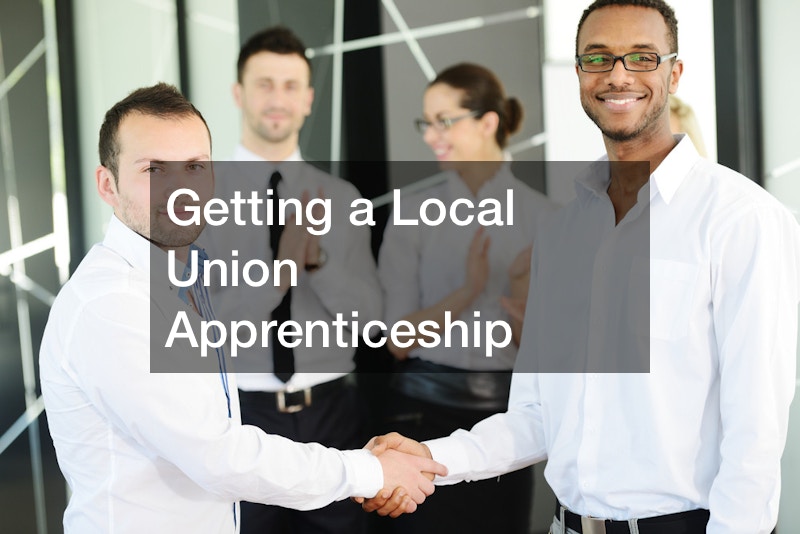 Getting a Local Union Apprenticeship

Getting a local union apprenticeship can be a great way to start a career in the trades. Local unions offer apprenticeships for various trades, including carpentry, electrical work, plumbing, and more.
Here are some tips for getting a local apprenticeship:
Research the trade: Before applying for an apprenticeship, it's important to understand the trade. Research the job requirements, typical workday, and potential earnings. It will help you decide if it's your right career path.
Contact local unions: Once you've decided on a trade, contact the local union for that trade in your area. They can provide information on their apprenticeship program and how to apply.
Meet the requirements: Each apprenticeship program has different requirements. Some require a high school diploma or GED, while others may require specific coursework or certifications. Make sure you meet all requirements.
Apply early: Apprenticeship programs often have limited spots available and can be highly competitive. Apply early to increase your chances of being accepted.
Prepare for the interview: If you're selected, ensure you're prepared. Dress appropriately, bring a copy of your resume, and be ready to answer questions about your qualifications and interest in the trade.
Be patient: Getting a local union apprenticeship can take time. Don't get discouraged if you're not accepted right away. Keep applying and gaining experience in the meantime.
Network: Building relationships with people in the trade can help secure an apprenticeship. You can try attending industry events and job fairs to meet potential employers.
.