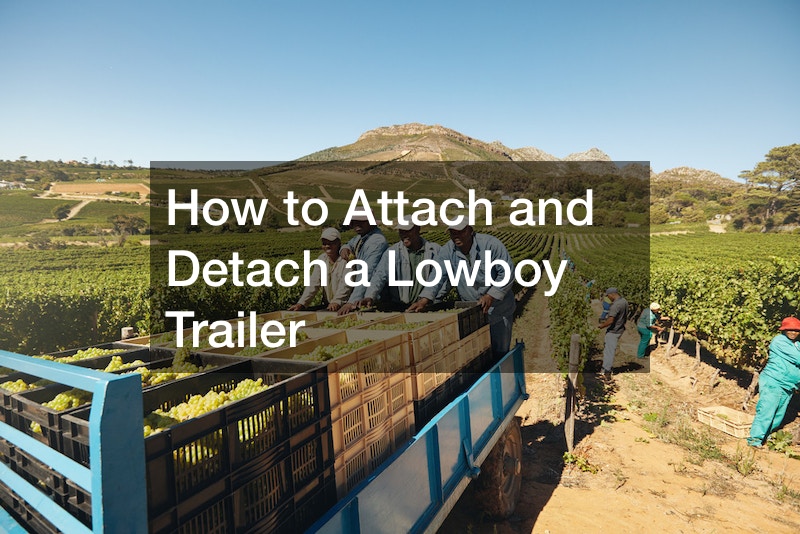 How to Attach and Detach a Lowboy Trailer

The detachable lowboy trailer is a vehicle used to transport large cargo. The removable trailer is a hydraulic assembly that includes a trailer bed and an over-mount that can be detached from one another. The lowboy detachable trailer is ideal for carrying and transporting large mobile equipment. The primary coupling hooks are divided into two interlocking pairs.
The trailer assembly can be raised and lowered using a synchronized hydraulic ram.
A pair of coupling lock pins keep the main coupling hooks in a good interconnecting relationship. A retractable safety pin is also used to secure the connection between the trailer bed and the hydraulic ram attachment. For safety purposes, lowboy trailer rentals include control attachments for the trailer assembly components, which are well placed on one part of the assembly.
These operations require extreme caution. The thrust blocks and the safety hooks can be rotated on the same shaft or used as a unitary member to move it in and out of the operating point simultaneously. The primary coupling hooks have retractable lock pins. It aids in maintaining an accurate inter-fitting connection between the coupling hooks and the trailer assembly during operation.